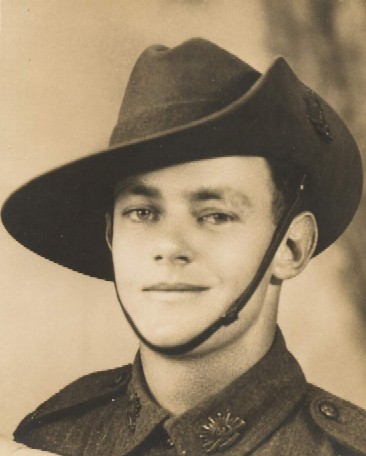 I was born in Townsville, Queensland in 1918 and am the great-grandson of one of the pioneers who founded the city of Townsville in 1864. After an education at the Townsville Grammar School I embarked on a career in banking.
At the outbreak of war in 1939 I joined the A.I.F. (Australian Imperial Force) and was a foundation sergeant in the 2/26th Infantry Battalion in 1940.
After training with the Battalion at Grovely, Redbank and Bathurst, I left Melbourne aboard the Marnix Van Sint Aldegonde in July 1941 bound for Singapore.
I served in the Army for six years, and fought in the battles defending Malaya and Singapore as a sergeant in the mortar platoon, being ultimately promoted to the rank of Warrant Officer. During the fighting I was hit in the back by shrapnel from a dive bomber. This later necessitated a major operation.

At the fall of Singapore in February 1942, I was taken prisoner and spent the next three and a half years as a Prisoner of War in Changi jail and several work-camps in Singapore. Almost a year was spent working on the building of the Burma/Thailand Railway as part of "F" Force.

During my captivity, besides receiving many bashings by guards, I suffered malaria, dysentery, beri-beri, malnutrition, tropical ulcers, tuberculosis, and a hydraceal. I also had a stoppage of the heart and lung-functioning and was quickly resuscitated back to life by my mates.

Soon after returning to Australia aboard the Largs Bay, when the war was over, I married my fiancée, who had waited for me to return, not knowing for four years if I was still alive.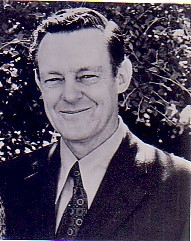 In my post war civilian live I continued my pre-war banking career, firstly in Queensland for 20 years and in 1965 was transferred to the bank's Head Office in Melbourne, Victoria (my two children therefore had their Secondary Education in Melbourne Colleges.) After several senior Head Office positions I was Senior Manager for International Finance when I retired in 1978.

During the 1970's I had paid an official visit to the bank's London office and also the office in New York, and on several occasions toured the whole of the United Kingdom and Ireland as well as U.S.A. and Canada. My other overseas visits – accompanied by my wife – include six major countries in South America, the five countries of southern Africa, and the countries of Western Europe and East Asia – as well as Alaska and New Zealand.

After my retirement in 1978 I spent eight years as a Consultant to the bank's subsidiaries to assist in their lending decisions. In 1986 my wife and I moved to Brisbane to be near our children and grand-children.

During my life I have been a keen golfer and bowls player, and have taken an active role in the 2/26th Battalion Association, the Ex-Prisoners of War Association, the R.S.L., Legacy, Lions Club, Y.M.C.A., and the Probus Club. I have also given a great deal of time to assisting a number of charitable organizations.

At age 87 I had a major heart operation, from which I have fully recovered.