Jack Eugene Cunningham
QX 22305
6th June 1921 - 23 August 2012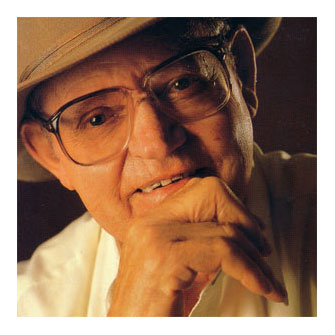 I was born at Inverell, New South Wales, on 6 June 1921, into a family of eight. We were raised on a dairy and farming property. My father also trained racehorses, winning many good races around the New England area.
My father disposed of the farm during the Great depression and moved to the outskirts of Inverell, New South Wales where he took on horse breaking and contract droving.
I was educated at the Sisters of Mercy convent school at Inverell until the age of twelve when I started out as my father's offsider for twelve months. I later took a job at Burga Brothers Emporium and worked there for twelve months.
While I was working at Burga Brothers, I was given a job at Wallacooloobie Station in the Gulf Country. The trip from Inverell to the Gulf by car via Brisbane, Townsville and Julia Creek took one long month. The roads were mainly bush tracks and very rough and dusty. We arrived at the end of May so I had my fifteenth birthday on Wallacooloobie Station. I put in three years working in stock camps and horse breaking in the slack season.
Next stop, Dalgonally Station for two years in a stock camp. Whilst at Dalgonally, I put a droving plant together and moved further into the Gulf. We took one mob of 500 head of fat bullocks from Margaret Vale to the Kajabbi railhead. After trucking them there, I sold up the plant and joined the army.
I sailed to Singapore in 1941, on board the Aquitania, and as Reinforcement for 2/26 Battalion. After the Fall of Singapore I spent three and a half years in POW camps.
I worked on Bukit Timah War Memorial, then went into Thailand and Burma to work on the railway as part of 'F' Force. I also helped in the construction of the runway which is now the present site of Singapore Airport.
Following my discharge from the army I returned to the Gulf to run the stock camp for Jack Bell at Myra Vale, an all black camp. Later I put a droving plant together and drove for the Delta Pastoral Company and the Kidman and Angliss stations. During this time I married and continued droving until the end of 1955.
I returned to Inverell and ran a hotel for eighteen moths. I then sold out the lease and went back to droving in the Gulf.
I managed Violet Vale Station for a while then bought the property in 1960. In 1979 I sold Violet Vale Station and moved to Brisbane where my wife and I retired.
My wife passed away in the 1980's, and I continued to have a very full, busy and interesting life. I make continued forays to the Outback and Gulf Country to renew old friendships, take an interest in the horse racing industry and actively involve myself with the Committee of the 2/26 Battalion.
Note: Jack Cunningham was one of a handful of 2/26 Battalion members who caught, fought and survived Cholera whilst slaving on the Thai-Burma Railway.